About Me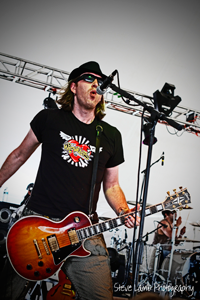 My name is Mike Patton, and I play rock guitar. I don't quite know why or how I ended up here doing this, but it's where I belong, and where I plan to stay.
I went to school for business (Economics and Finance), and was all lined up for a lucrative career in finance. But that didn't feel right, so I walked away.
I moved to Costa Rica and co-founded a company. I spent two years living in a tropical paradise, poised to make millions. But that didn't feel right either, so I walked away.
It wasn't until I hooked up with Pretty Little Suicide that things started to make sense for me. Since playing with Ed Earle (FAIN (Sony/BMG), Krash Karma), Izzy, and now JC, I've found a new home on the road and onstage, playing some of the biggest festivals in the US alongside bands like Motley Crue, Hinder, and Buckcherry. I've found new friends around the world, with our introduction coming in the form of a show or a cd. Things feel right, and I'm not going anywhere
In fact, this rock n' roll life suits me so well, that I've added more projects to the mix. Whenever there's downtime for PLS, you can find me writing, recording and playing out with my other original project, the Strange Avenues. I've also been honored by a request to play bass for my good friend Greg Allen in his new project, Greg Allen and the Missing Children. In between all of that, I fill in on bass with my friends in the Boston punk group, the Brigands.
As busy as I am, I'm always interested in exploring new musical paths. So if you think you could use my brand of rock guitar (or bass) for your next project, feel free to drop me a line. Whether it's a guest appearance, filling in for a gig, recording, or even some touring, I'm always interested.